We are OPEN with three fitness options
We now offer Indoor, Outdoor and Virtual Options!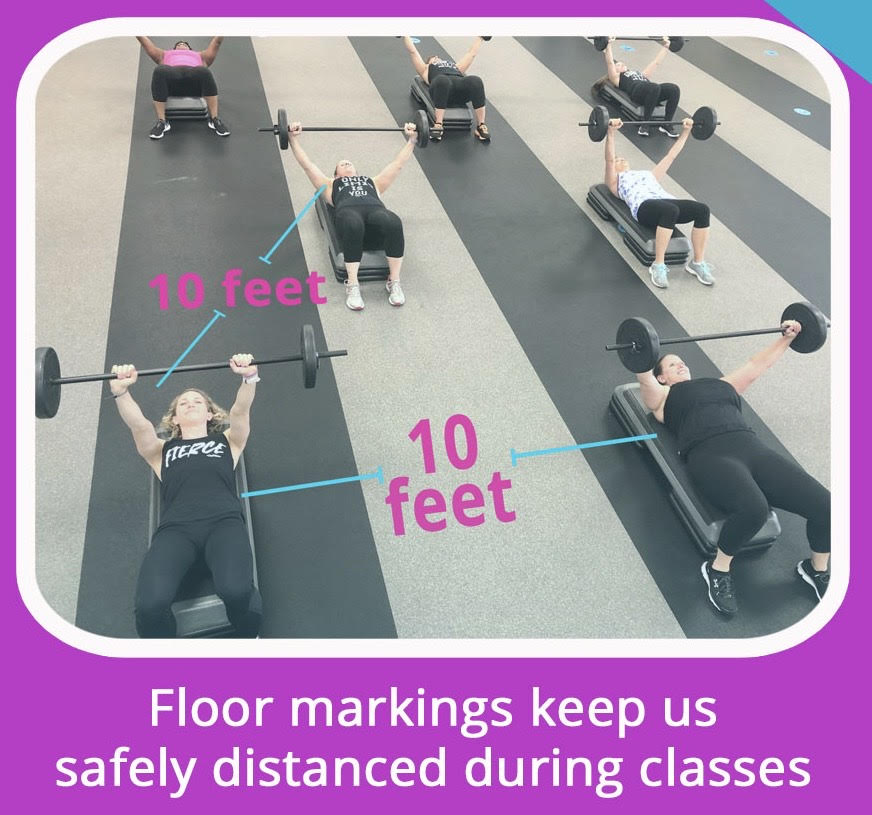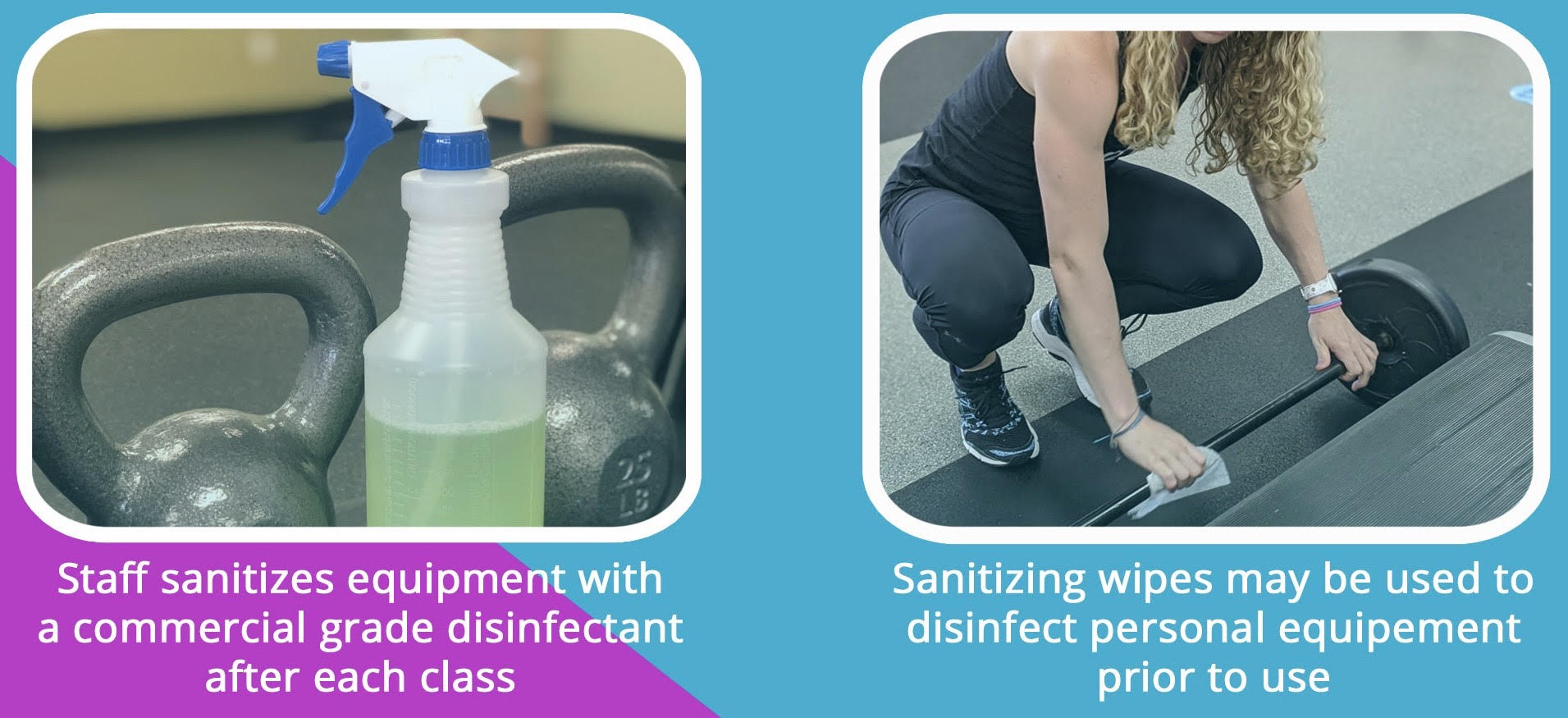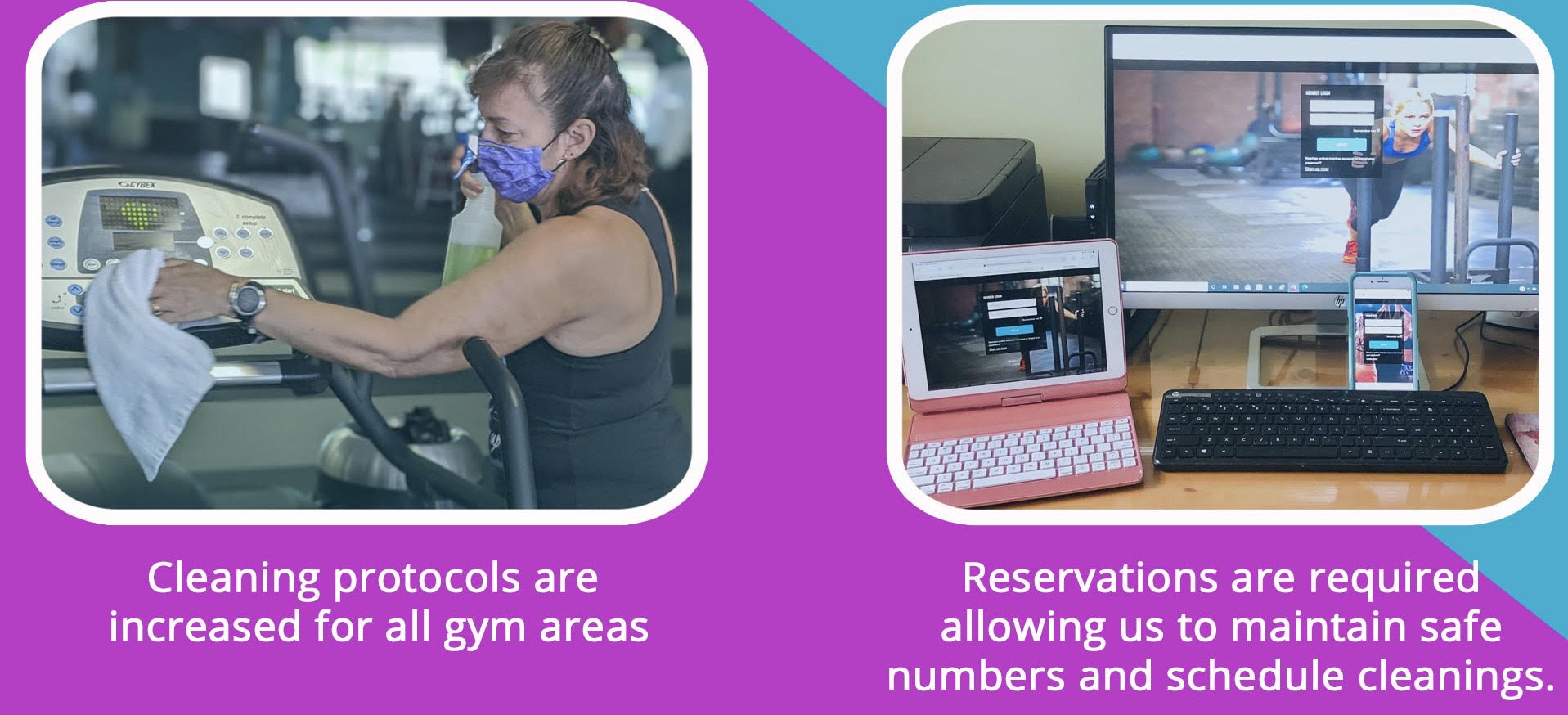 IMPORTANT! Please Read!
Hello SweatSisters!
WE'RE BACK and happy to announce that we will be open for in-person classes on Tuesday, June 23. Our staff has put in endless hours reviewing state mandated guidelines and new technologies to ensure our members and employees will return to a healthy, happy, and SAFE environment. Here are a few of the changes we have implemented.
New Policies and Procedures for Phase 2 Reopening
1. RESERVATIONS are REQUIRED to enter the gym. Members will use
Transformations.Motionvibe.com to reserve a spot in class, in an Outdoor TRIBE or on equipment. Use the link above to set up an account and view your fitness options.
2. We ask that if you are experiencing symptoms of illness or have been potentially exposed to someone with COVID-19, we ask that you do not enter the gym. We trust that our members value the well-being of others.
3. KEEPING US SAFE and our GYM CLEAN
a. Increased cleaning protocols using a commercial-grade disinfectant
b. Sanitation stations throughout the gym
c. Reduced class sizes and gym occupancy
d. Increased Fresh Air through our ventilation system
e. Upgraded air filters on our HVAC components
f. Masks required to interact with members/staff
g. Safely distanced workout spaces (at least 10 feet) in classes and on equipment
h. Limited handling of equipment
4. Members will check-in one-at-a-time prior to class. If there is a wait, we ask for your patience as we will be sharing important information. A liability form will be signed at your first visit back.
5. MASKS will be required as you navigate through the gym and interact with staff and members. MASKS may be removed once your workout begin.
6. Members must bring their own towels, water, and yoga mats.
7. We will space classes by at least 30 minutes to provide time to sanitize equipment and the aerobic floor. We will close in the afternoon to complete a more rigorous cleaning and repeat the process at the end of the evening classes.
8. The aerobic floor is marked with spaces distanced 10 feet apart. Staff will set up all equipment prior to each and sanitize and put away all equipment at the end of class.
9. Hand sanitizer and disinfecting wipes are readily available throughout the gym for all members to use as they see fit.
10. We ask that members do not linger in the gym once they complete their workout. We will be preparing the gym for the next group. (this one is hard for us to write and hope it won't last long❤️)
11. We will NOT OFFER CHILDCARE at this time. We are working on safety guidelines and improving the space—the safety of our children is our top priority.
12. Given the wide range of feelings and comfort levels in our community, we will CONTINUE TO OFFER VIRTUAL classes on Zoom for the foreseeable future. Virtual Personal Training will also continue. To access virtual classes, fill out a Contact Us form on the website. Members will be emailed within 24 hours.
13. We will continue to assess attendance and protocols on a weekly basis. Class schedules will reflect what we learn each week. As always, we value your opinions and feedback. Feel free to share thoughts with managers at the desk or fill out a Contact Us form on the website.
Since the government mandated shutdown went into effect 3 months ago, Transformations has
been working hard to ensure our members had fitness options available and had opportunities to
connect. Though we missed seeing your faces in-person, we enjoyed the creative ways our members stayed active during quarantine. We appreciate your support and patience as we navigated the unchartered territory of virtual fitness. One thing is for sure, we are further convinced that STRONG WOMEN LIFT EACH OTHER UP. You kept our heads high and our focus directed when we were uncertain the gym could survive this challenge. In the weeks
ahead, we welcome the opportunity to be your "happy place" once again.
If you have any questions or concerns, please feel free to address them to management. We are
committed to the safety and health of our community and we value your feedback.
Jen, Beth, Mel, Trish, Kim and Laura
Making a Reservation
Reservations are required to enter the gym.  Members should use MOTIONVIBE to reserve a space in class, on the equipment or in an Outdoor TRIBE.  
When you show up for your session, please bring the following items from home:
Mask to be worn while navigating within the gym
Towel
Yoga Mat
Water
Schedules
Each location will offer indoor classes, outdoor classes and use of equipment/training areas BY RESERVATION ONLY.  Please use MOTIONVIBE to reserve a space.
Find Odenton, Pasadena and Virtual schedules HERE.
We know and understand that everyone has different feelings about reopening at this time.  Therefore, we will continue to offer Virtual Classes via Zoom for the foreseeable future.  It is our mission to provide fitness options for everyone!  Please provide feedback if we are not meeting your needs.  Members may request the Zoom Login and Password by completing a Contact Us Form.
Childcare
Childcare is not open at this time. We know this is a vital part of our gym operations.  Please be patient and understanding as we work through safety protocols.  The safety of your children is our top priority.  
Prescription Weight Loss
Massage
We have built a new massage room for our therapists so please allow additional time for them to prepare before welcoming clients again.  Projecting the end of June.  Fill out a contact us form on the website and we will have them reach out to you when appointments are available.