ZUMBA GLOW was a success! We are continuing to raise money via our Basket Raffle. Purchase Tickets here
Raffle--baskets and tickets
Support Transformations' mission to provide financial assistance to LOCAL breast cancer patients and win awesome prize baskets! Drawing will be Friday, November 3rd. 
Make a Donation
Event Flyer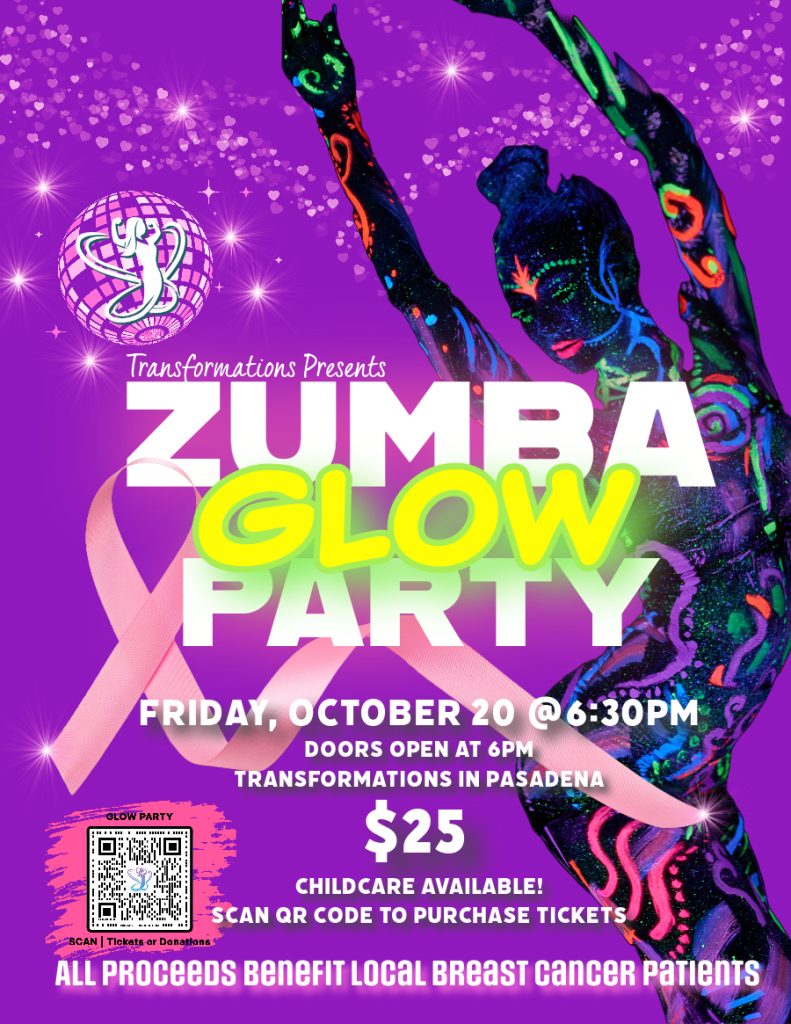 Event Details
What: A GLOW-In-The-Dark ZUMBA
Party supporting LOCAL breast cancer patients–Music! Dancing! FUN!
When: Friday, October 20  |  Doors Open at 6pm  |  Party from 6:30-8:30pm
Where: Transformations in Pasadena  |  8043-C Ritchie Highway
Who: Open to Everyone
Why: To SUPPORT & LIFT WOMEN UP during the most important battle of their lives!
Purchase Tickets
All Proceeds go to support LOCAL breast cancer patients
The Sunshine Fund supports breast cancer patients at the Tate Cancer Center within Baltimore Washington Medical Center. Patients who need assistance in paying their bills, purchasing groceries or supporting their families may apply for assistance. No family should suffer financially while undergoing their cancer treatments. The Sunshine Fund helps alleviate any financial strain while patients undergo lifesaving treatments.